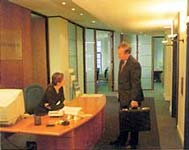 The Shizcon Group offers an integrated range of services to meet the varied demands of the global business community. Shizcon is a multicultural, multi-disciplined and multi-management organization. Its management comprises of most dedicated and high professionals with a wealth of international experience and manage innovative solutions to satisfy the exacting requirements of the group's global customers. Each member of this international organization operates first and foremost within its local market and serves clients need in the context of national practices and markets. Today, we are proud that our business has remained strong despite the odds. We hold fast to the belief that we will grow stronger with continued perseverance and focus as we strive for long-term prosperity and success. With Shizcon Group you will enjoy the benefits of universal quality standards in business management, marketing and operational services without losing out on local character, custom and know-how, because we act as local. Our names and faces are familiar in every important business center worldwide. Over the last 15 years, Shizcon has carved a niche for itself in the industry with its highly qualified specialists, penetrating both the inner and international markets.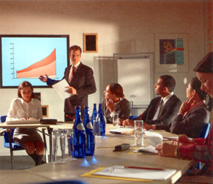 The Shizcon Group network is the world's largest but we never forget that our strength is the quality and service of our people. The seasoned professionals are at your service 24 hours a day, every day, serving many cities and ports from over 50 offices in 20 countries, and they make it their business to know that matters to yours. As we have continued strive to increase our efficiency in every respect, to be more innovative in how we do business and gear ourselves to meet future challenges. Shizcon Group's special mission is to provide the best professional services and to be one of the major players in the world market. Each Shizcon company gives you these advantages, backs them with a track record founded on many years of in-depth practical experience, and provides the ultimate in flexibility - one call to any office is all it takes to access the complete Shizcon Network and you have the key to Quality you can Trust-Worldwide.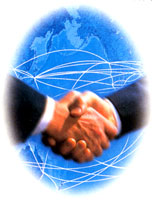 Our Commitment is to deliver the highest standards of Customer Service for which we invest in attracting, training, and retaining the best people; then we equip them with the very latest technology for services that meet ISO standard. We operate the most modern management systems to encourage innovation and involvement at all levels, all senior manager meet monthly to continually review develop and improve services. Most personnel are multi-lingual, all enjoy regular sales and service training funded by budgets which are among the most substantial in the industry. Our Policy is to invest in the best quality information systems to suit each Client's needs is ongoing and we continue to invest substantially in systems development to provide the latest technology for data, communications and management information. The Shizcon Group is already well known for its strong commitment to both principals, customers and partners and for the specialist knowledge and expertise that the various divisions in the group bring to their fields of business.Our Goal is to be a true business partner to our customers and principals and to represent their interest in the world market. Our approach is dynamic, seeking out business opportunities and market openings and pursuing them vigorously. We are committed to providing our customers with a consistently high level of in sight and expertise matched by quality service and global capability.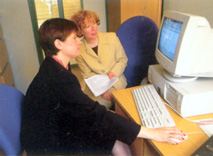 Professional- Our professional standards are universally high. We feel proud that, with overall 15 years extensive experience in management & marketing, we continue to strive for ever higher standards and greater drive and dynamism; that in spite of our size we offer each client a personal service; that while being international in outlook, our roots are deep in everyone of the local managiment and operation market in which we work.
Our Faces- We are responsive to our clients and endeavor to develop and provide services which meet their needs.We aim to hire the best people and to be a company to which they will want to come.We place emphasis on doing things the right way, gaining our clients' trust and delivering to their expectations.We operate on an open, nonhierarchical basis, valuing teamwork and cooperation highly.We expect everyone at Shizcon Group to work hard, but we also try to enjoy ourselves. We think this benefits our clients.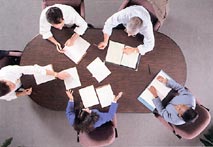 OUR SALES AND MARKETING CULTURE:
Our comprehensive sales and marketing culture is not the sole province of sales forces it extends through every stratum of the group from the in-depth experience of senior management, on through each subsequent staff level. We market as a Company, applying all of our resources to achieve our objectives.
-We view World as one country and we operate here as one Company. Because it is the combination of -a unique spread of integrated resource; -in-depth local knowledge and expertise; -a track record of providing a personal, flexible service, that individually geared to each Client's need; -and a truly Global outlook; which we believe will give unrivaled advantages in the new World. For full details of Shizcon Group services please contact our Corporate Head Quarters or Regional Headquarters or Countries of you choice.